Two weeks ago, Andrew and I made a trip down to Phnom Penh, with Declan in tow. It's a long, bumpy, stressful drive - eight hours or more over potholes and sections of missing concrete alongside reckless taxi drivers. Which is why I haven't been down since our trip last November.
Andrew had meetings and trainings, while I had coffee dates and dinners planned with friends. Some of them I hadn't seen since last year, before the baby, and I knew this would probably be the last time we'd meet before I fly back to America.
So even though we don't leave for another eleven weeks (but who's counting?), the good byes have already started.
I really don't like saying good bye. I hate the idea that it may be years - or never - til I see someone again. I always feel a bit at a loss of what to say.
How do you sum up the friendship of someone into a few words that will tell them how much they mean to you, without turning sappy or too emotional?
I was tempted to lie and say, no worries, we'll come to Phnom Penh again! Although I have zero desire to make the trip one more time with a howling baby. But at least I could avoid the painful good bye in person.
Good byes are said far too frequently in the expat community. People return home for a year's break, or for good; or they move to a new job in a new country or continent. We message each other or catch up on Facebook. And once in a while, someone will stop by and say hello.
A group of Poipet expats from two years ago - none of whom still live in Poipet.
But most of the time, good-byes are for good.
You share the unique experience of life in a place like Poipet, a deep, soul-shaking, transformative experience. And after a year or two, they are no longer a vibrant part of your life.
So I'm wrestling with what it means to say good bye well. How to be intentional about making memories, to have a plan to leave Poipet well. Because one thing we've read about transitioning back to our home culture is that the arrival will be rocky if the departure wasn't done carefully.
And good byes aren't always for ever. Twelve years ago, when I first visited Thailand and met a young Thai Christian man named Byrd, I had no idea that he and his wife would be supporting us during our wait in Bangkok to have our baby and introducing us to the hosts who would drive us to the hospital when that time came.
This past weekend, Andrew and I spontaneously decided to drive to a neighboring city to visit one of the Samaritan's Purse staff and his family. It's something we've talked about doing for months, but never seemed to find the time. But Thursday, we made up our minds and arranged a lunch date. And Saturday morning, we went. It wasn't the ideal time. We'd just gotten back from a road trip that previous Monday. I was tired and would have liked a day to rest at home.
But it ended up being absolutely the right thing to do.
There's never an ideal time to say good bye or make time for relationships. Something will always be begging for more attention; excuses can always be found. But when you realize your days are numbered, it motivates you to get it done - even if it's not perfect.
So that's my hope - that in the next eleven weeks, I will take advantage of every chance to love people, make memories, and say good bye well.
What about you? Have you ever experienced transition and goodbyes, maybe leaving for college or moving to another city for a job? Any tips to share?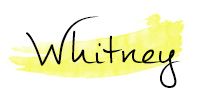 follow along!
//
twitter
//
instagram
//
pinterest
//
bloglovin'
//
monthly newsletter
//