It's goal time!
Every month, I share my progress on last month's goals and what I hope to do in the coming weeks. I find it a lot more motivating to work on goals in community, which is what happens when I join
The Tiny Twig's Goals With Grace link-up
every month. We all read each other's goals and cheer each other on!
June was a bit of a crazy month - despite
unexpected mass migrations
,
a funeral
, and just living life, I still made pretty good progress on my goals. Except for the exercise one. Still not hitting three times a week - but that's where the grace comes in, right?!
And I've been setting the same goals every month in order to develop habits in exercise and my technology use/abuse. So those will go onto a new list called "Happens Every Month" that I don't have to talk about every month on the goal post!
Write Family Purpose Statement with Andrew - 99% finished! I'll share in a post in the future. (I was inspired by this post from Tsh Oxenreider!)
Teach women's health class at church - Just did this Sunday! It was the first time I've ever taught in Khmer, and I still needed another woman to translate my "bad Khmer" for me, ha! I taught an introductory lesson to about twenty women about women's reproductive health. And it sounds like they want more, so I'll teach another one in a couple weeks!
Take Skillshare Fundamentals of Photoshop class and Influence Network class - Check and check. I took the first Photoshop class in a series - "Basics of Photoshop: Fundamentals for Beginners." And made a very cool abstract art project. Also took an old Influence class called "Wild Mom" that I purchased months ago. (These two goals will get filed under my "happens-every-month-list" from now on!)
Submit one guest post to a blog I follow - I actually had three guest posts published this month! Two articles for ExpectingExpats.com and one for Djibouti Jones.
Date night with Andrew - thank you, dear Kate, for babysitting (happens every month)
Phone-free Sunday & after 9pm - Ok, this is an example of - "If a goal doesn't work for you, change it. You own the goal; the goal doesn't own you!" Going 100% phone-free didn't work for me. That's how I talk with my family, read my Bible and books, listen to podcasts, etc. on the weekends. BUT giving my phone a bedtime at 9pm was awesome. Also - I just deleted my social media apps off my phone Saturday AND Sunday. So refreshing - a great way to "reset" my mind and give my thumb a break. (also on my "happens-every-month-list")
Exercise 30 minutes three times a week - still didn't happen every week. But I'm getting better!
Coffee/Skype/meal with a friend once a week - check!
Photo of the health lesson at church
Goals for July 2014
Celebrate Andrew's 30th birthday (!!!)
Powersheets prep for August-December 2014 (can't believe I'm almost done with my first set - update post forthcoming!)
Review branding group's blogs & give feedback - I recently joined a community group on the Influence Network, and that is the group task for July.
Create a plan to escape reaction and embrace intention - this book has me nodding my head, highlighting every other sentence, and thinking about how I can better use my time to honor God and do what he's called me to do, instead of just reacting to whatever is in front of me.
Reactivate Kansas Registered Nursing license - because we're moving back soon, and I want to get a job. I still have a Missouri license. But I'm not which side of the state line I'll be working in - so it's better to be prepared! (Kansas City straddles two states, y'all!)
Develop subscription gift for newsletter subscribers - last month, I sent out my first monthly newsletter - yay! So thankful for you all who signed up! And I'd love to develop a resource to give people who sign up - such as a Bible study, resource list, something encouraging...ideas or suggestions? Bring it on! (and if you missed out, you can still sign up here to get the next one.)
That's it for this month! How about you? Anything you want to accomplish in July?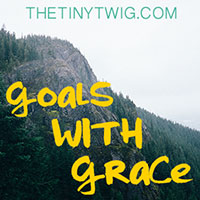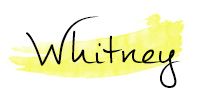 follow along!
//
twitter
//
instagram
//
pinterest
//
bloglovin'
//
monthly newsletter
//
Note: Affiliate links used. Full disclosure
here
.