Last week, I started a study of the book of Ruth with
.
And for the first time, it struck me that Ruth is the story of two expat women, and God's faithful love through loss and transition
- two themes that also run through my life as an expat.
First, you have Naomi -
the original trailing spouse
. Because of famine in their home country of Judah, she, her husband, and her two sons moved to the pagan nation of Moab. Who knows how long they initially intended on staying? But the years rolled past. Their sons married Moabite women - something forbidden in the Jewish Law. And then, Naomi's husband dies, leaving her a widow. Soon after, both of her sons also die, leaving her daughters-in-law also widows. And she decides to repatriate to her home land after ten years away.
Then there's Ruth. Ruth came from a land that didn't recognize the God of Israel. Yet somehow, through her years in her husband's family, she grew to love her mother-in-law and her God. When her husband died, she could have easily returned to what she had known all her life - her family's idols, customs, and home. Yet she decided to leave it all behind and go to her mother-in-law's country.
So you have one expat, returning home after years away; and another, moving to Judah, stating explicitly that she's in it for the long haul - that she will even be buried wherever Naomi dies.
The first thing that strikes me is the risk both these women took.
Naomi may have had no idea if she had any extended family left alive in Judah. They might have rejected her because of her Moabite connections. And she had no way of creating an income on her own. And after ten years abroad, she probably felt at home in Moab. But she risked it all to return to Bethlehem.
Ruth? Ruth took on the most risk. The Jewish nation wasn't exactly friendly towards Moab. The people of Bethlehem, Naomi's hometown, could easily have ostracized and rejected her as a pagan foreigner, regardless of her new decision to adopt the God of Israel. It was extremely unlikely any Jewish man would want to marry her. She might have looked into the future and seen only her and Naomi, poor and alone.
Yet regardless of these risks, these women went.
They put themselves in God's hands and went where God called them.
I am also keenly aware of the risks our family faces overseas. We risk losing touch with friends and family, as they marry, move, die, or just stop emailing. We risk diseases and traffic accidents and political upheaval. We risk always feeling like outsiders to the people we live among.
So what happened to Ruth and Naomi, as they obeyed God and traveled to Judah?
They experienced his extraordinary faithfulness in ways they could never have predicted.
Ruth found work in the fields and was able to provide food for herself and Naomi. Instead of remaining a widow the rest of her life, Ruth marries Boaz - not just another Moabite expat living in Judah, but an honorable, God-fearing man who gave her a home and protection and a family. Naomi knew the joy of holding her grandson, who eventually became the greatest king of Israel and an ancestor of Jesus.
Despite the loss and the massive upheaval of moving their lives to a new country, Ruth and Naomi experienced God's faithfulness. And he used their obedience to make an eternal impact on the future of Judah and the world.
Their stories encourage me to trust God's plan for my life. We have left our homes, becoming expats in a foreign land. Andrew and I have felt grief over losing friends, both to death and just to moving away from Cambodia and from our daily lives. Sometimes we think we'll never feel truly at home again. A life overseas means you feel constantly in limbo - not at home in your host country, and not quite at home back at "home" because of your life-altering experiences.
Yet the Lord has also shown his faithful love to us here in Cambodia.
He provides a faith community to support and encourage us. He opens doors for deeper relationships with the Cambodians in our neighborhood, church, and job. His Spirit comforts us in our times of grief, and He is using our obedience to encourage believers here and hopefully make an impact into eternity on the future of Cambodia.
This fall, we're facing another season of change - moving back to the States after three years away. The closer it gets, the more apprehensive I feel. I'm afraid of not having relationships with people who "get" me, of feeling out of place in American culture, of forgetting the lessons I've learned here.
But Ruth's story reassures me that, even if my location changes, God doesn't
. He's the same God, whether in Judah or Moab, Kansas or Cambodia. He sees our needs and will meet them in his own unique way.
And it's true for you, too. Whatever season of loss or transition you find yourself in, be assured that God is present in it. He wants you to thrive wherever you are, despite how difficult the circumstances.
He is faithful, and He loves you - rest in that.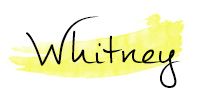 follow along!
//
//
//
//
//
//