Hey friends!
Instead of a post today on Journey Mercies, I've written a guest post for the blog Djibouti Jones.
The post is part of a series on diversity running on the blog. You can check it out here -
What I Learned: How Pregnancy Brought Us Together.
Rachel Pieh Jones, the author, is one of my favorite bloggers. She and her family live in the horn of Africa, and she writes about
"life at the crossroads of faith and culture."
I think part of why I enjoy her writing is that it reminds me a bit of my time in north Sudan - different country and culture, but lots of similarities.
She is someone I'd love to be like ten years from now - still serving overseas, observing and appreciating her host culture, living out her faith, and writing about it all.
Some of my favorite posts on her blog are -
And one more thing - I'm trying out something new this month with
a monthly newsletter
. I'll include stories and photos from Cambodia, resources that will encourage and inspire, and the best of the blog. It's a great way to stay updated if you don't want every new post coming in. You can
sign up here
!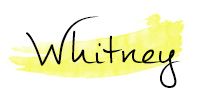 follow along!
//
twitter
//
instagram
//
pinterest
//
bloglovin'
//
monthly newsletter
//