May was a doozy.
It was the first month since September 2012 I have not left Poipet at least one night.
That's a year and a half. I looked back on my calendar and checked. All I can do is laugh and shake my head at how typical that is for expat life.
Honestly, May flew by
- which blows my mind, because I actually didn't do that much. Just stayed home, kept the baby fed and clean, kept Andrew fed and happy, cleaned the house, wrote some blog posts...
I guess I did do a bit more than that, but not nearly as much as I'd hoped to do. Again, classic Whitney- attempt to overachieve things and then feel stressed out because
I can't Do It All.
So lesson learned in May? I don't HAVE to do it all.
It's ok if I don't fully clean the house every week, because my husband prefers a sane and happy wife over a stressed-out-exhausted wife with a clean house.
If you want to see what I
planned
on doing in May, you can read
all those ambitious goals here
.
But here's what actually happened this month:
Exercised twice a week - I've got my Zumba, Pilates, and yoga DVDs and an Australian next-door-neighbor to keep me motivated. And considering I didn't exercise at all in March and April, that's a huge improvement!
Date night with Andrew - also convinced the afore-mentioned neighbor to sit in the house after the baby went to sleep so Andrew and I could go eat chocolate cake and ice cream in the casinos. First date night in months.
Studied Nehemiah with SheReadsTruth.com - how have I never spent time in this awesome book of the Bible? It challenged me, and I loved it - blog posts forthcoming.
Took Influence Network classes on building community and frugal family living - the latter class is part of my preparation for the sticker shock I'm sure I'll experience on moving back to America and shopping for groceries.
Took a Basics of Photoshop class from Skillshare - Skillshare is my new favorite thing. For $10 a month, you have access to dozens of online classes for HTML, typography, graphic design, Illustrator, and Photoshop. This is the class I took, and I'm planning on doing more. You can try it out for your first month free using this link!
Redesigned blog header - done. Just changed some wording, since "life in Cambodia" will no longer apply soon!
Social-media-free Sundays - this was so needed. Saturday nights, I deleted Facebook, Pinterest, Feedly, Twitter, and Instagram off my phone, and put them back on Monday mornings. It just helped reset my mind and encouraged me to spend time on other things.
Designed wedding website for Andrew's brother and fiancee - done! I still need to do some work on it, but you can check it out here if you'd like.
Here's what I'm looking forward to in June.
Goals for June 2014
Write Family Purpose Statement with Andrew - I found this post from Tsh at the Art of Simple and was totally inspired. Andrew loved the idea, too. With our pending move back to America, having a defined purpose will help guide us as we decide where to work and what ministries to pursue back home.
Teach women's health class at church - I was supposed to do this in May but was delayed. I'm hoping to get things lined up to do it this month. I'll probably teach about dealing with heat exposure because, surprisingly, a lot of Cambodians don't know that you're supposed to drink more water, not weary too much heavy clothing, etc. when the temps are extreme.
Take Skillshare Fundamentals of Photoshop class and Influence Network class - the Skillshare class is the first in a series that I hope will deepen my understanding of Photoshop. Want to take it with me for free?
Submit one guest post to a blog I follow - I want to write a guest post because I think it will challenge me write for someone else besides myself on a topic that will encourage people beyond my own audience. If you've written guest posts for collaborative blogs before, do you have any tips to share?
Date night with Andrew - just the two of us.
Phone-free Sunday & after 9pm - I'm uppin' the ante on the weekends and evenings. I want to put down my iPhone and do something else with my eyes and hands. Plus I've heard screens are bad for sleeping, so maybe this will get me to sleep earlier...(update - just read this post from Nicole Joelle about giving technology a bedtime - great motivation for this goal!)
Exercise 30 minutes three times a week - I can do it! I want to do it! (I have to remind myself of that...)
Coffee/Skype/meal with a friend once a week - because I'm home so much, I have to be really intentional about spending time with others. So if you want to hang out with me digitally or otherwise, drop me a comment below.
I'm linking up with Hayley from The Tiny Twig for this month's goals. Check out her blog to see what other people are up to this summer.
So what about you? Any big plans for June?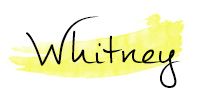 follow along!
//
twitter
//
instagram
//
pinterest
//
bloglovin'
//