Waiting for his shots. He has no idea what's coming...
This week, I am in Siem Reap with Andrew, the baby, and all the Samaritan's Purse staff for the yearly retreat. But we had a rough start to a week when Declan got immunization shots Monday morning. And my sweet, happy little boy turned into a screaming monster baby. My mother assures me it's normal, but that doesn't make ME feel any better!
So I might be a tad busy keeping him happy and seeing the SP staff who work in different parts of Cambodia.
(
don't forget to enter the summer survival giveaway! it ends on monday night!
)
Many of you have already followed us on our journey of
getting pregnant
in Cambodia and
having our baby
in Bangkok. But if you're just jumping into our story, you can read about it all on
my guest post for ExpectingExpats.com
. Here's a quick excerpt:
"Last February, I gave birth to our first child in Bangkok. And it was the best experience I could have asked for.
My husband and I lived in Poipet, Cambodia for two years before we decided to take the plunge into parenthood. The first year we were here we didn't even consider having a baby. But living in family-centered Khmer culture changed our thinking, and we decided to let nature take its course. Two months and a pregnancy test later, we found out we were expecting."
Read more on the ExpectingExpats.com post here!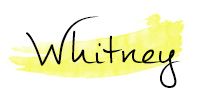 follow along!
//
twitter
//
instagram
//
pinterest
//
bloglovin'
//