Last week, I shared tips on how to cross the border from Cambodia to Thailand at the Poipet-Aranyaprathet crossing (
check it out here!
).
Today, we're doing it the other way: from Thailand to Cambodia.
Note - there are a lot of touts, tuk tuk drivers, and scammers who claim you need to buy your Cambodian visa before you exit Thailand. It's not true!!!
You need to purchase this
after
you exit Thailand. And remember -
immigration is open 7:00am - 8:00 pm every day.
The van, bus, taxi, etc. that you took to the border should drop you off in Dtalat (Market) Rong Kluea. They will direct you to immigration. If you get lost, look for the 7-11 inside the market and look for this sign.
Once inside, you'll fill out the departure card that was stapled into your passport when you first entered Thailand. And as long as you haven't overstayed your visa, they'll let you through.
Obviously, check with your country's embassy website to see what requirements your nationality might have for a Cambodian tourist visa.
Fill out the paperwork and wait for the officials to put the tourist visa inside your passport. Tourist visas are typically good for 30 days (as of April 2014).
3. Walk through the casinos ("no man's land") to Cambodian entry immigration.
Wait in line. It's hot. It's crowded. But eventually, you will get through.
Not many tourists stay in Poipet, and I don't blame them. It's a great place to see what a classic border town is like. Otherwise, catch a ride to Battambang, Siem Reap, or anywhere else you'd like.
Click here to view all the Travel Tips for Rookies blog posts.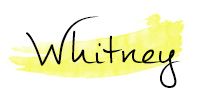 follow along!
//
twitter
//
instagram
//
pinterest
//
bloglovin'
//