Last month, Andrew and I took a five-day trip to Bangkok. Cambodia had an extended holiday, and we all needed check-ups with the doctor. So we crossed the border, found a taxi with seat belts for Declan's car seat (harder than you think), and hit the road.
I planned on listening to podcasts in the car but discovered the headphones I'd packed were damaged beyond repair. Since I can't read in the car on bumpy Southeast Asian roads, I found myself with nothing to do for four hours except sit and watch the countryside pass by.
And it was glorious.
Sitting in the back seat of that taxi, I rediscovered the power of doing nothing
If you've followed me for a while, you may have noticed I like to get things done. Whether it's finishing off my bachelor's in nursing online while overseas or setting ambitious goals every month, I'm not a girl who likes to sit still. If someone asks me how my day has been, my response depends on what I've accomplished.
Did I check off my to-do list? Or was it completely frustrated by a crying baby or power cuts?
Like a toddler, I have to make myself have down time. During the day, when Declan is actually asleep, I want to get as many things done as I can – even if I feel bone-tired. When my to-do list is ten items long and my mind is buzzing with new ideas, I find it difficult to make myself "waste time" resting.
Maybe it's harder for me to stop working because right now, home is my workplace. And there's always something left undone. I find it so difficult to give myself permission to do something just for the joy of it. I always feel like I have work to do, whether it's taking care of the baby, cleaning, or learning something new.
But this weekend, I made the conscious decision to leave Declan and Andrew at home and go out by myself – trickier than it sounds.
We use an SP vehicle but I'm not allowed to drive it since I don't work for SP. So I walked down the street and found a neighbor who was willing to take me to the casinos for seventy-five cents on his 125cc Honda motorcycle.
And casinos?
Yes, the only place to really go for an air-conditioned getaway is the casinos.
We felt morally conflicted when we first moved here about going to them. But no more – in fact, I am grateful they are here. But don't tell anyone that. It sounds scandalous to say I am thankful for casinos!
So I'm here, sipping my pineapple shake and planning out my week – and just enjoying being away. I'm an extrovert, but I also get reenergized by time alone to write and process life. I've decided it's ok for me to remove myself, if I'm doing it to get refreshed and refilled so I can be a better mom and wife. If I am with Declan or at home, I'm working; I never have mental space to just rest and do nothing.
And where does my faith in Christ come into this?
I think when I look at how the gospel applies to my attitude about rest, it's easy to see what my motivation is for always working. I feel I need to work to prove my worth, to show that I'm useful and valuable. But if all that is based on my own efforts, what happens when I stop? Exactly what I fear. I cease to be significant.
That is what I fear – insignificance; being unseen, unimportant.
Looking at the cross, I can see why Jesus had to come to break me of my dependence on my own work. All my successfully completed tasks can't bring me any closer to what I crave – significance in the eyes of God.
I need to accept that my work is worthless apart from the grace of Christ. Without him, I am unseen.
But in Christ, I am known and valued more deeply than I could ever imagine.
If my work flows from his grace, then I don't have anything to prove. It's just a response to what he's given me. I don't have to feel guilty for resting, for doing nothing. I can accept that if I don't get everything done or I let someone down because of my imperfect humanity or I produce something less than stellar, it's ok. I haven't lost my worth, because my value isn't in what I do. It's in Who I follow.
So what's the power in doing nothing?
It's the power of resting in Christ completely.
It's making goals, but not being bound by them. And it's accepting times of rest as expressions of God's love towards me.
Recognizing that I am only human, I don't have to keep working. I need to rest so I can be filled by God. And then he will bless my work, because it will be a full reflection of the glory he's placed inside my heart to bring others to Christ.
So all of us who have had that veil removed can see and reflect the glory of the Lord. And the Lord—who is the Spirit—makes us more and more like him as we are changed into his glorious image.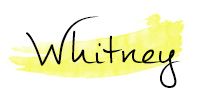 follow along!
//
twitter
//
instagram
//
pinterest
//
bloglovin'
//