Today is another post from Andrew! He is writing about his work in Kampong Chhnang, a province about 4 hours from Poipet. - whitney
I want to share a story from one of the projects I have been working on. This comes from the Water Access Project in Kampong Chhnang Province.
Each month the project staff send me a story highlighting the impact of the project. This one really touched me and reminded me how much I love these projects. And from my first hand observations, I know the situation being described is not just a story, but it is a glimpse into the challenges of everyday life for many here in Cambodia.
As a poor, elderly widow, Mein Hon and her three children struggle to provide for themselves. Her children each earn only $80 a month - her daughters working at a garment factory, and her son as a construction worker. During the day, Men Hon stays at home by herself while her children work long hours just to put food on the table.

She does not have much to call her own, just a small plot of land in a village named after a river called Ou Totueng. She has no running water in her house. Before she participated in the Water Access Project, she spent an hour carrying water to her house every day. The water she collected was from a muddy, hand-dug well far away from her house - a distance equal to two football fields.

Four times a day, she carried a heavy 18kg bucket of water - a total distance of nearly 3 kilometers. It was so physically draining for her to simply get enough water to survive that she had no energy left for other work. Often, the weather was over 40 degrees Celsius, and she suffered from heat exhaustion as well.
Mein Hon, smiling as she turns the wheel on the rope pump, lifting water from the well provided by SP
Fortunately, through the Water Access Project, Samaritan's Purse was able to help her by providing her and her neighbors a new well near her house.
She no longer spends hours carrying water. Instead, she can walk out of her house and get water right away.
She also treats the water with a ceramic water filter to make sure it is safe for drinking. Through the hygiene and sanitation training, she learned more about the importance of treating water and hand washing, ensuring a safe, healthy future for her and her family.
Now that she has more time and energy to work, she is able to save up money from her thriving vegetable garden.
One of the goals she has for the money she saves is to buy a toilet for her house - a necessity many in Cambodia are lacking.
It is a blessing to know her and to help this amazing woman. Everytime we see her, she has a big smile on her face, thankful for her renewed hope for the future.
Since 2010, the Water Access Project has provided 11,459 people in Cambodia like her with a sustainable source of water.
What do you think? It might seem distant and remote. I can't imagine my mother working that hard each day just to get a few buckets of murky water. Yet it is very common - in fact, nearly half of Cambodians lack access to safe water (read more by clicking here).
Over the last few years, Whitney and I have written about many different topics and issues highlighting some of the worst effects of poverty. When I look back at some of them, and see everything as a whole, it's vivid how interconnected the fibers of our global society have become.
Take for instance the issue of under-paid factory workers working overtime for next to nothing. Whitney wrote a blog series about this issue, which you can read here. I often don't see the story and the lives behind the little "Made in" tag on the shirts I wear, let alone the staggeringly huge profits companies make with less than a dime going back to the person who made it.
When I see a "Made in Cambodia" tag on a piece of clothing, I cannot help but think about these families that have little choice in life with the salary they make. They can either be homeless in the city, or live in the wilderness with no water. And to think, these are the families who actually have a job.
But for Mein Hon, having water right outside her house has led to a healthier life and better future for her and her children.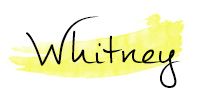 follow along!
//
twitter
//
instagram
//
pinterest
//
bloglovin'
//