Wow, I can't believe April is gone already. I feel like the month just started, but looking at the calendar, May is here. We made it through April, the hottest month in Cambodia, and I am relieved it's behind us!
Before I get into my goals for May, I wanted to share some thoughts on goal setting.
Last night, I was listening to a podcast from our home church
Redeemer Fellowship in Kansas City
. In the Easter sermon, our pastor talked about the danger of thinking we can bring about moral self-improvement on our own. Many people set goals and work hard to change themselves. But they fail to bring about any lasting change, because they never address the heart issues that cause the problems in the first place.
It was a good reminder for me about the motivation behind my goals.
I recognize that I can't change my heart on my own. And even if I do become more organized, a better mother, and a more attentive wife, I still can't earn my way into God's favor. None of those things have any merit in God's eyes.
The only thing that brings me lasting change is Jesus himself - admitting my brokenness and allowing him to transform my heart.
But that doesn't mean those things have no value. The reason I want to be a better mother is so I can point our son to the Savior. I want to be more organized so that I use my time effectively to build God's kingdom, not my own. These activities only have value because God has redeemed them from methods of religious ritual into a tool he can use for his glory and for the good of people around me.
Now that I've said my piece, on to the goals!
Review of April Goals
Survive hot season - we did it. Woo hoo!
Read Wife After God: Drawing Closer to God and Your Husband by Jennifer Smith - A good study that got me back into morning quiet times.
Complain LESS and encourage MORE - I asked my husband if I complained less this month. He said yes. Thank you, Lord, for changing my words!
Start Expat Living Group from the Influence Network - we're having a great time in our group and looking forward to adding more this month.
Start using home planning system - Sorta yes? I purchased the Ultimate Homemaking Bundle last week, and it included the home printables pack from LifeYourWay.net (you can check out the link - the individual ones are free). Like, 200 printables. It's a bit overwhelming. So I still need to look through them. But I've been writing out cleaning tasks every day on the weekly planner sheet from my blog planning kit. So that might just be good enough.
Work through Kat Lee's new HowTheyBlog.com Blog Planning Kit - I need to finish the project planning sheets, but the bulk of it is finished. And it was so good, I'm giving away a kit next week - stay tuned!
Host women's prayer night in Poipet to reconnect with friends - It's happening tonight!
At the beginning of the year, I set goals for myself in five areas: marriage, motherhood, relationships with other women, my calling as a nurse and cross-cultural worker, and my blog.
You can ready about the whole process here.
I have a lot of goals this month. I don't think they will all happen. But in my dream world, they all happen. So we'll see what really happens by the end of May!
Take Skillshare class on Photoshop - Chantel from A Harvest of Blessing hooked me up with a free month - which is awesome, because I've really wanted to take a class for a long time. And you can get a free month, too, by clicking here! They have hundreds of online classes on digital design, art, Photoshop, HTML, and more!
Host Google Hangout for Expat Living Group
Sign up for online nursing CNE class - Since we're returning back to the States in September, I'm hoping to start working sometime in November. And I need to get my nursing brain back in gear.
Teach women's health class at church - one of the missionaries asked me to do this ages ago...so I'll give it a go!
Redesign blog header and blog button - meh, I get sick of headers so quickly.
Update 2011 blog posts - when we first moved here, the internet was horrible. So all my photos on the blog were really low quality. Last month I FINALLY organized our 9,000+ photos in iPhoto, and I want to reupload them into our older blog posts.
Read 31 Days to Build a Better Blog by Darren Rowse - I bought it during their New Year sale and still need to go through it.
Take Influence Network class - this is pretty much a given.
It's going to be a good month.
I'm looking forward to getting things done, but also enjoying time with my hubby, son, and friends. Generally after dinner, I don't worry about what I did or didn't do that day. It's all about kicking back and relaxing. And if I don't get all my boxes checked, I don't stress about it.
I'm also linking up with
Haley from The Tiny Twig
for this month's goals!
So tell me:
What's one thing that would make May awesome for you?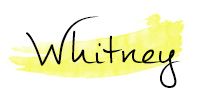 follow along!
//
twitter
//
instagram
//
pinterest
//
bloglovin'
//
Note: Affiliate links used. Full disclosure
here
.