It's time for another edition of Crazy Cambodian Traffic!
These are photos I've taken in different parts of Cambodia of the amazing things we see on the road. If you want to follow along with photos of daily life here,
check out my Instagram account here!
I guess a maximum load amount doesn't exist...
Mattresses by Moto!
Good thing rattan is lightweight...
You gotta pray that truck doesn't come to a sudden halt...
Hey, it may not look good, but it's still drivable!
There's a guy on a fridge on a moto on the road in Phnom Penh.
No words. It's just what it looks like.
Four kids on a moto, no helmets. Safe, right?
He really needs to watch his turns...
Hey, that's ours!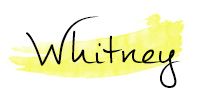 follow along!
//
twitter
//
instagram
//
pinterest
//
bloglovin'
//