If you know me...at all...you know I like a plan.
I love
goals
, I love
casting vision for the future
, and I love lists.
Which is probably why I love
Kat Lee's How They Blog Planning Kit
so much.
I bought the old version last year, and when she released her new design last month, I couldn't wait to get my hands on it. The kit takes you through steps to developing a strategy for your blog based on your big dreams and what you hope to accomplish.
For $15, you get a set of 20 editable PDF planning forms, as well as an e-book and video that shows you how to use it to its full potential.
To see more information from Kat herself,
click here
!
Kat also has a website called
HowTheyBlog.com
and a weekly podcast which is chock-full of ideas and inspiration for bloggers who want to use their online home to make an impact on the world. It was on
my list of blogging resources for beginners - check out more here
!
Not only am I going to walk you through 4 steps to creating a successful blog strategy with Kat's kit, but I'm also linking up with Danielle-Marie.com to give one away for free!
If you'd like to skip to the entry, scroll down and enter in the Rafflecopter box.
For my non-blogging friends, these steps are just as useful for accomplishing other life goals. Any big dream needs some strategy to make it happen!
1. Look at the big picture.
What are you passionate about? What do you want to learn more about? What have you accomplished in your life, and how can you use it to help others? Do you want to write a book or produce a podcast or help people with travel tips?
These are just a few questions to start off. If you don't know where you're headed, you will waste a lot of time on things that aren't the things that are really important to you.
What do you hope will ultimately be accomplished on your blog?
2. Write realistic goals that matter to YOU.
A lot of people write lists and tell you what you should and shouldn't do. Trust me, just google "why you should ____ with your blog", and you'll get a million answers.
But if that action doesn't move you closer to your life's vision, don't do it.
Goals can be on any scale - lifetime, five-year, and yearly. But your yearly goals should always be directly linked to your lifetime ones. They should be moving you closer every year.
3. Plan out the tiny steps of your goals.
For every big goal or project you want to accomplish, list out each task that you need to do to make it happen. One project could have ten different tasks. Without a step by step plan for reaching your goals, you're likely to get distracted and lose focus on
how
to reach your goal.
One example is my goal of starting a newsletter. I've listed out each small task that needs to be done to do that.
Research best email newsletter company.
Create online form to put on the blog.
Transfer emails from RSS feed.
Design email newsletter format to make it consistent with the blog.
Etc.
*If you're interested in signing up for my newsletter in advance, click here - I'll love you forever!
4. Schedule your tasks for the time you have.
Now it's time for the nitty-gritty.
How much time do you actually have for those tasks, and when can you do them?
One form in the kit is a time evaluation sheet that helps you answer that question. It helped me see that I have, on average, around two hours every day to blog - sometimes more, sometimes less. But in seeing how little time I do have, I feel more motivated to use it wisely.
The worksheet I use the most is the weekly planning page. I use it for all my planning, not just blogging - housework, events, and personal tasks (like emails) I need to do throughout the week. And of course, it's color coded. I love my marker pens.
At the beginning of the week, I look at my big goals and pencil the smaller tasks into different days of the week. It helps me see how many tasks are within that larger goal. I tend to take on too many things at once; seeing how much work each project is helps me say no to new commitments when needed.
Also included in the kit are daily and monthly planning sheets.
Did I mention these are all editable forms?
You can either type it all in on your computer, or print it off and write it by hand.
And after you've gotten through the planning?
It's when the magic happens.
You know where you're headed and how to get there.
I hope these steps help you achieve your dreams! And I want to ask - what's one dream you'd like to see happen for your online home?
Linking up with A Harvest of Blessing - check out more great blog posts here!
To win your own copy of the How They Blog Planning Kit, enter below!
a Rafflecopter giveaway
NO PURCHASE NECESSARY
Open to anyone 18 years or older. Giveaway will start 5/7/2014 midnight CST and end 5/13/2014 midnight CST. Winner will be selected by Rafflecopter.com and notified by email. Blog planning kit will be sent via email. Winner will have 48 hours to respond or another winner will be selected. Journey Mercies and Danielle-Marie.com reserve the right to announce the name of winner on this blog. By providing information on the Rafflecopter entry form, you are giving information to me alone. I will not share your email address or other information with any third party. Winning entry will be verified.
VOID WHERE PROHIBITED BY LAW.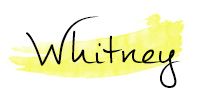 follow along!
//
twitter
//
instagram
//
pinterest
//
bloglovin'
//
Note: Affiliate links used. Full disclosure
here
.