This photo was taken at the airport when we arrived for our last home leave in August 2013 - and also right before we surprised our family with the news we were pregnant. See how we announced it here!
Today's post is written by my husband, Andrew, who has been working to provide clean water and sanitation in Cambodia these last three years. - whitney
Let me first say how much I love the work God has given me here in Cambodia with Samaritan's Purse. I feel privileged to have been part of such a remarkable, unique and loving group of people here in Poipet.
My staff are all very hard workers, putting in long hours each day, serving and sharing the love of God in some of the hardest places. I am honored to be called their leader and have been amazed at how much we all have grown, both as an organization and also in our relationships with each other.
This makes it all the more difficult to say that we have decided as a family to return to Kansas City, our former home, at the end of September. My time with SP Cambodia will sadly come to a close, and I will not renew my contract.
The primary reason is we want to reconnect with our families and friends whom we miss very much. Our desire is to see Declan know the warmth and love of his aunts and uncles, grandparents, and great-grandparents, whom we are all very close to.
Being away from family has been the biggest sacrifice we've had to make while working overseas especially since we are on the opposite side of the globe.
That said, our time here has been worth the sacrifice. I hope to write more in the future about the many things I have learned here.
-Andrew
I'm looking forward to hanging out with this crazy crew some more!
A quick note from Whitney:
We've prayed about this decision for several months. Andrew and I both want to continue working overseas in
the
future. But
after
three years in Cambodia, we are ready to take a sabbath year to rest and reconnect with our family, friends, and church.
Andrew and I both have so much peace about this decision, but that doesn't mean it's easy. We will definitely be processing a lot of mixed emotions in the coming months. I'll admit -
the idea of moving back to Kansas City is both exciting and terrifying.
Life back home is very different than what we're used to. And there are a lot of unknowns that make the future a bit hazy.
At this point, we don't know what jobs we will have in Kansas City. I have a strong desire to go back to pediatric nursing. I'd love to refresh my skills and get more experience. Andrew is looking into engineering jobs in the KC metro.
We don't know if we will go back to working with Samaritan's Purse after our break, or will pursue other opportunities.
But we are incredibly grateful for the opportunity to work for an organization that proclaims the Gospel in all they do and works with the poor to bring transformation to their families and communities.
We have grown as professionals and as followers of Christ because of our work with them.
I will continue blogging on Journey Mercies about life in America as an
expat
repatriated citizen, as I'm sure that will provide lots to write about! And I'll continue sharing family updates and thoughts on faith, family, and life overseas.
As always, we appreciate your prayers and support!
Please pray we will know God's direction on where to work, where to live, and how to transition back into life in America. We also want to find closure in our work and relationships here in Poipet.
Thank you for how you have already been praying and encouraging us in this journey!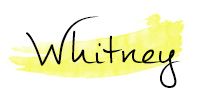 follow along!
//twitter//instagram//pinterest//bloglovin'//