***Quick note - The winner of the book bundle giveaway is Monique! Thanks for entering, everyone!
So, I thought that when I had a baby, I'd have less time for reading.
I didn't factor in breastfeeding. Let's just say I haven't had an excuse to devour books on my Kindle or iPhone for 20-30 minutes several times a day in...ever.
I actually read
more
books this month than
I did in February
, and I finally knocked out a couple that had been on
my Goodreads "currently reading"
shelf for months.
(If you're on Goodreads, look me up. We should be friends.)
This excites me to no end, because I can
finally move on
to other books that have been tantalizing me for months.
Obviously, I like reading way too much.
So here are the four books I finished in March. Thank you, Declan.
The Aviator's Wife by Melanie Benjamin
As a pilot's daughter, I always knew about the famous Charles Lindbergh. And as a reader, I've loved Anne Morrow Lindbergh's writings ever since reading
Gift From the Sea
.
The Aviator's Wife
(one of
my top picks for 2014
) combines both. Melanie Benjamin has woven together a beautiful novel of Anne's life, her tumultuous marriage to a driven and famous man, and her artistic reawakening as a writer.
Instruments in the Redeemer's Hands by Paul David Tripp
This has been on my "currently reading" shelf for a long time - not because it was a boring read, but because it was so challenging. Tripp introduces the need for personal ministry in the daily lives of believers and motivates us to live out the reality that God has put us in relationships as his tools to change people's lives. I'd love to reread this with others so I can really understand how to apply it in my own life.
John: A 12-Week Study by Justin Buzzard
Andrew and I have been studying John for a few months using this book, and I finally finished it. Each section takes you through Gospel glimpses, whole Bible connection, theology, and personal implications for every passage of Scripture studied. Some of the questions were a bit narrow and leading, which means I knew what answer the author expected, instead of allowing me to develop my own thoughts. But it gives a good overview of the book of John.
Londoners: The Days and Nights of London Now - As Told By Those Who Love It, Hate It, Live It, Left It, and Long for It by Craig Taylor
I bought
Londoners
on a whim when I saw it on sale for Kindle. I've never been to London but love travel reading. The book is a collection of personal interviews with people as diverse as stock brokers, vegetable sellers, taxi drivers, immigrants, real estate agents - anyone you can think of who might live in London. I came away with a much broader view of the London I'll encounter when I someday visit (hopefully!).
Well, that's what I read in March!
I'd love to hear what you read last month. Any recommendations for me?
And I'm linking up with Modern Mrs. Darcy for her monthly Twitterature post!
Next month, I'll try to keep it down to 140 characters. ;)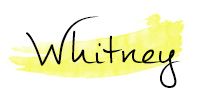 Note: Affiliate links used. Full disclosure
here
.