Today, I'm sharing travel tips on how to cross the border from Cambodia to Thailand at Poipet/Aranyaprathet.
Poipet is the Cambodian border town (where we live); Aranyaprathet is on the Thai side. You might also hear about "Dtalat Rong Kluea". That is the large market on the Thai side of the border where you will first land on entering Thailand.
I know a lot of you back home won't ever get to use this information - which is sad, because it's truly the experience of a lifetime. One that I've had 38 times in the past 3 years. I think that just might qualify me as an expert. But you might be interested to see photos of what I mean when I say "crossing the border."
We've often emailed people tips about getting through immigration without getting scammed. And it's much easier to put it all in a post with photos to share with anyone who might be getting ready to cross and feeling a bit nervous about it.
Note: There is a LOT of construction going on at the border.
These photos are recent, as of April 2014. But in the future, much of the border could change. So if you've recently passed through and it's different, let me know in the comments! Also, if we notice things changing next time we go to Thailand, I'll update this post.
Coming into Cambodia
from
Thailand is a little bit different, and that will be in another post in the coming weeks. Also, I'll be posting tips on how to get to/from Bangkok and Poipet, as that is another common question we get from travelers.
Map of the border area
Good to know: The border at Poipet-Aranyaprathet is open 7:00am-8:00pm daily.
Some of the signs on both sides of the border have different times (i.e. Cambodian exit immigration has a sign stating they are open 6:00am-10:00pm; but Thai entry immigration is only open 7:00am-9:00pm. Confused?
Go with the 7am-8pm times!
)
1. Arrive at Cambodian immigration - exit Cambodia.
Why yes, that is a reflection of my pregnant belly...
If you are coming on a tourist bus from Siem Reap or elsewhere, you will get dropped off at the border.
Be prepared - the immigration "office" at Poipet is crowded, dirty, and open-air (read: hot!). Typically Cambodians stand on the right side, and foreigners line up on the left. Don't let a gap open up between you and the person in front of you in line. Trust me, it will be filled by a line-hopper who will not understand your anger at being cut in line.
Inside your passport, you should have a piece of paper stapled into your passport. This is your departure paper for Cambodia that was stapled into your passport on your arrival. You need to fill this out before you reach the immigration counter.
Walking between the casinos through no man's land to Thai immigration
2. Walk through "no man's land", cross the road to the left, and into Thai immigration.
When you see this, cross to the left to enter immigration.
You can see some of the construction here - follow the signs for "passport".
Poipet is a bit strange, because there's a strip of land we locals refer to as "no-man's land." You've already exited Cambodia, but it's still technically Cambodia. Yet it's full of casinos frequented by Thais, and they only accept Thai baht. Once you cross into this area, you won't be able to use dollars or Cambodian riel, except at a ridiculous exchange rate. For best exchange rates, exchange money at shops in Poipet
before
you exit Cambodian immigration. For more tips on using money overseas,
see my blog post about that here!
You also need to cross the road to the left before you walk on the bridge to get to Thai immigration.
One of our Couchsurfers was happy to be here!
3. Enter Thai immigration and fill out paperwork.
This is where the construction
really stinks.
Immigration used to be at ground level; now, it is up a long flight of stairs on the second floor. Which means if you have lots of heavy bags, you have a lot of work ahead of you.
As of April 2014, Americans do not need a visa to enter Thailand, and entry is free (
see the embassy website here for details
). The immigration officer will put a tourist immigration stamp in your passport that allows you to stay 30 days in the country (
in November 2013, they changed the stay period from 14 days to 30 days for stamps obtained at land border crossing - yay!
). This is free for Americans. Like every country, your passport must be valid 6 months beyond your entry date.
Inside Thai immigration
Obviously, if you are not American, check with your country's embassy to determine what Thailand requires for a tourist visa.
4. Find transportation.
Walk out of the office, down the stairs, through the "drug check point" (where you might need to open your bag for the guards), and out to fresh air. You will immediately be assaulted by touts offering you rides to Bangkok, Pattaya, Koh Chang, etc. There are many ways to choose from - taxi, train, bus, van... Need advice on transportation? It's coming soon!
5. Celebrate with a Coke from the 7-11 and enjoy Thailand.
If you're desperate for a 7-11 (the iconic, ubiquitous convenience store covering every square meter of the country), turn right after passing through the drug check point and down the street. The 7-11 will be on the first corner on your right (see the map above). You can also buy sim cards and top-ups for your mobile. You can also take time to check out the sprawling Rong Kluea Market, which had hundreds of stalls selling Thai food, household items, cheap clothes, and everything else under the sun.
If you need to know how to get to Bangkok from the border,
check out those options here
.
Need tips on using your mobile phone in Thailand? See my post all about phones overseas!
So that's it! It sounds easy - it really is - but it can be overwhelming. The border is a crazy, chaotic place that can easily confuse visitors if you don't know where you're going.
If you are coming from Thailand to Cambodia, see directions here
!
Click here to view all the Travel Tips for Rookies blog posts.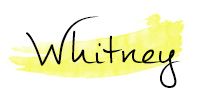 follow along!
//
twitter
//
instagram
//
pinterest
//
bloglovin'
//