Do you view your spouse through a lens of grace?
I've realized the answer to that question will determine how I view our relationship and how I behave towards him -
for better or for worse.
One of
my goals for 2014
is that our marriage would flourish. So this month, I'm working through a 30-day devotional,
Wife After God: Drawing Closer to God & Your Husband
by Jennifer Smith. On Fridays, my normal "faith post" will be focused on what God is teaching me through my daily readings.
I know not everyone who reads this is married. But I feel there are lessons in here applicable to everyone - so don't click off just yet!
How we view others will determine how we act towards others.
And I've realized that I haven't been viewing my husband with the love, respect, and gratitude that I should.
Having a new baby in the house provides a lot of distraction from the work of keeping friendship and love alive in a marriage. We have long nights of soothing our son, feeding him, trying to keep him happy so we can snatch a few hours of sleep here and there. Much of our conversation centers around the needs of our son, plans for the week, work that needs finished. And I admit -
I often focus on what Andrew needs to get done that will help me out, instead of thinking about what he needs.
Yet the past month has also given me the opportunity to see my husband in a new light. He has jumped into the role of father with enthusiasm. He is patient in the face of tears, comforting in the midst of anxiety, and always thinking of creative solutions. I can't imagine a better partner in raising a child.
It is so easy to forget in the daily grind that my husband isn't just a coworker or an excellent roommate.
He is the man who won my heart, the man I call best friend, the man I've chosen to yoke myself with for the journeys of life.
If I view my husband as someone who is here to just
do
things - take care of the baby, provide a home and financial security for us - I'm missing out on what God designed marriage for.
Genesis 2 describes God's purpose for marriage. Although God and Adam had a complete relationship, God decided it wasn't enough. God wanted Adam to have a partner who was similar to him - another human who could share life's experiences. And unlike every other creature God made, she didn't come from the ground. She came from Adam's own flesh.
God knew Adam needed a
companion.
And together, Adam and Eve were given the task of caring for God's creation, working alongside each other to bring God glory and to make the world a better place.
I am tempted to take Andrew for granted. To forget that he didn't have to marry me or even stay with me when things got difficult. But God gave us marriage as a gift. And when I embrace it with thankfulness, I'm able to see Andrew with new eyes.
Instead of focusing on my husband's weaker areas, I can choose to focus through a lens of grace on where he excels.
I can choose to see my husband as an undeserved gift, instead of someone who I assume will always be there. Instead of focusing on the daily list of to-do's in life, I can focus on the friendship that started it all. I can see my husband as my best friend, instead of just the breadwinner and father of my child.
Changing the way I view my husband will change how I respond to him and the attitude I have towards him -
for the better.
And isn't that true of all our relationships?
Whether it's parents, friends, or coworkers, we can choose how we view them. Will we focus on their shortcomings and failures? Or will we choose to see them through a lens of grace? Will we see our relationships as burdens, or as gifts? We can see that all our relationships are given to us from God. And the purpose of those relationships is to bring glory to God together and make the world a better place.
Today, I'm praying you are able to see your relationships through a lens of grace. Choose to see your relationships - whether wonderful or challenging - for the gifts they are.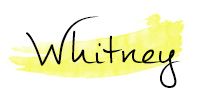 Note: Affiliate links used. Full disclosure here.