It's that time of the month again: goal day!!!
I know, I just typed that with way too much enthusiasm for most of you.
These were my goals for February:
Marriage
Family/Pregnancy
Relationships
Blog
So that was February! In March, I am being much less ambitious. I will be having a baby, after all.
Goals for March 2014:
Study the book of John with Andrew - perfect for Lent coming up. We're using John: A 12-Week Study by Justin Buzzard.
Learn how to breastfeed - I consider this a major goal, once we have the baby! And please share your tips with me!
Skype with advocacy team once
Set up incoming/expense spreadsheet for the blog- I've recently joined Google Adsense and the Amazon Affiliate program, so I need to start tracking it all.
Take one Influence Network class
Encourage one person with email, coffee, etc. every week.
I'd love to hear what you're planning for March! What's one thing you'd like to see happen this month?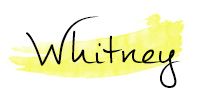 Note: Affiliate links used.