I am so excited to be partnering with some lovely ladies to offer one lucky reader 8 of our favorite books! Yep, that's right, one lucky winner will receive all 8 books!
Danielle from
danielle-marie.com
asked seven other bloggers what books have made a spiritual impact on their lives. Our picks are below, and you can enter to win all eight books in the Rafflecopter form at the bottom of this post. I've read a couple of these, and let me tell you, I'd love to have them all.
Every Good Endeavor: Connecting Your Work to God's Work
by Tim Keller
"I have talked before about Tim Keller's book Every Good Endeavor, and how it has really shaped my views on work and faith. So, that's book Number #1!" - Danielle @ danielle-marie.com
Comforts from the Cross (Redesign): Celebrating the Gospel One Day at a Time
by Elyse Fitzpatrick
"One of the best daily meditations on the Gospel I've read, it is a deep book written for women struggling to apply the Gospel to their lives in the daily grind."
Whitney @ Journey Mercies
Hinds Feet On High Places by Hannah Hurnard
"I read this book the summer before we learned of my daughter's fatal diagnosis. It is so special to me because I know the Lord was preparing my heart for the hard things to come. This story is such a beautiful picture of how and why the Lord leads us through life's difficulties."
Sarah @ Life and Grace
Sacred Influence: How God Uses Wives to Shape the Souls of Their Husbands by Gary Thomas
"Maybe the best book on wives' role in marriage I've ever read. Compelling read about the power and importance of our influence on our husbands, this is a huge perspective-shifter!"
Lucy @
JacobandLucy.wordpress.com
Anything: The Prayer That Unlocked My God and My Soul by Jennie Allen
"This is what living the Christian life is all about... giving God anything and everything... and being willing for Him to do anything in order to serve and glorify Him." Lauren @ LaurenCasper.com
Having a Mary Spirit: Allowing God to Change Us from the Inside Out by Joanna Weaver
"This book taught me how to submit to God's processes in my life. Her gentle way spoke straight to my weary, perfectionist heart."
Sarah @
sarahannrogers.com
The Practice of the Presence of God by Brother Lawrence
"My focus for 2014 is to commune with God throughout the day. No other book has helped me enjoy Jesus and see my daily grind as holy ground!"
Kitty @
JoelandKitty.com
Biblical Femininity
"This book is one of the best Biblical, practical and gospel-centered books on being a woman that I have read...great for single or married women."
Jenn @
Applegatesummers.com
You've got marriage, work, spiritual disciplines, fiction, and some great challenges for our faith! My heart is that those reading this would be investing in their spiritual growth, as God is at work in them. I hope that the winner of these books is encouraged to love God, and love others more, through the learning that will take place as they read! So, here's how you win.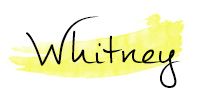 Note: Affiliate links used. Full disclosure
here
.