2013 was a pretty good year for reading books. Last week,
I reviewed ten books I loved
last year. And being the list-lovin'-girl that I am, I wrote down ten books I'm determined to read in 2014.
I have nearly 200 books on my
to-read-list on Goodreads
- and honestly, every time I look at it, I have this overwhelming wave of anxiety and depression that I will never make it through them all before I die. Of course, this is probably because I keep adding to the list, much faster than I am able to take books off the list because I finished them.
I get distracted so easily in my reading. I have books on that list that have sat on my shelf for a year. I buy it in a surge of good intentions and excitement, then get distracted by the next-best-thing. So one of my goals for 2014 is to be focused and intentional in my reading.
One book that really helped me focus my reading was
Lit! A Christian Guide to Reading Books by Tony Reinke
, which was also on my top ten list last week. Reinke guides the reader through making a list of reading priorities that you pick out books among the millions floating around out there.
I sat down and looked at my to-read-list and my reading priorities, and I thought,
If I could only read ten books this year, and no more, which ones would I pick?
I revised it a few times, and this is what I came up with. Some of these books have been on my list forever; some are new. But I'm finally going to make it happen and get those books read!
I'm hoping to read at least 24 books this year.
That's a lot less than the 40 books I read last year, but I'm anticipating reading more challenging books and having a lot less time as a new mom in 2014. That also means I can read one book a month off my must-read-list, and read whatever else grabs my attention the rest of the month.
1. To know Jesus - Scripture, theology, devotionals
2. To become more like Jesus - spiritual disciplines, personal change, character transformation
3. To excel in my callings in life - wife, mother, cross-cultural worker, registered nurse, and blogger
4. To explore the world and the human experience - fiction, biographies memoirs, historical and travel narratives, etc.
5. To enjoy a good story - any well-written fiction novel, but especially mysteries and novels set in foreign countries
That's it! Hopefully putting this list up on Journey Mercies will keep me accountable to reading the books I know I need to, and I'm sure you'll be seeing my thoughts on these books as I make my way through them.
So how about you?
If you had to pick only one book to read in 2014, what would it be?
(No, you can't say the Bible, you Sunday-school-superstars...)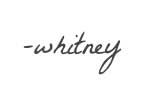 Note: Affiliate links used in this post (full disclosure here).