a
passionate reader.
When I was in 1st grade, one teacher told my parents the only complaint she had about me was that I would hide books in my lap and read them during class, when students were supposed to be working on math or spelling. One of my first jobs as a teenager was working in the children's department of the local library. Seriously, you want to pay me to handle books all day, look through catalogs of new releases, and help others find books they love, too?
Jackpot!
One my of retirement dreams is to own an independent used bookstore with a tea shop...preferably somewhere near the ocean. Of course, bookstore owners would tell me it's a lot more work than I'd probably want at age 65, but that's why it's a dream - just something nice to envision for the future.
In February this year, I signed up for
an account on Goodreads
(
if you have a Goodreads account too, look me up - we should be friends
). I've never habitually tracked my reading before, but I've enjoyed using the website to see what books I read this year, how I felt about them, and what others are reading in a similar genre. I also feel a lot of gratification when I surpassed my reading goal this year - 40 books, 4 over my goal of 36.
Woo hoo!
This past week, I looked over all the books I read in 2013 (at least since February) and picked out my top ten (
can I just say, thank you Lord for Kindle - 80% of my reading would be impossible overseas without it!)
. This was actually a bit painfully difficult, to be honest - it's like picking out your favorite sibling or pet. Maybe some of you wouldn't find that difficult; I wish I knew what that was like. These aren't given in any particular order - they're all good!
1. A History of the World in 6 Glasses by Tom Standage
Andrew and I listened to the audiobook during a couple of long road trips. It gives an overview of world history through the lens (or glasses?) of six different beverages: beer, wine, spirits, tea, coffee, and cola. It was an entertaining combination of foodie and world history, with tons of interesting facts mixed in with how these beverages actually influenced the culture and politics of countries throughout history.
2. Comforts from the Cross by Elyse Fitzpatrick
4. Gift from the Sea by Anne Morrow Lindbergh
I bought this book on an impulse when it popped up as a Kindle daily deal, and it was worth every penny. It helps believers develop a theology of reading based on Scripture, personal goals that guide us in choosing what to read, and how to benefit from every kind of literature, not just theology or devotionals. If reading more books and better literature is one of your goals for 2014, this would be a terrific start to your year!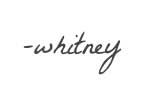 Note: Affiliate links used.