We travel between Poipet and Thailand frequently, and
how we get there
is a common question from travelers. Today, I want to give you a rundown on how to travel between Poipet and Bangkok.
The best way to travel depends on what you have more of - money or time. On the Thai side of the border, across from Poipet, all the transportation is inside Rong Kluea Market. Touts will immediately flock to you as soon as you get past immigration. But the tips below will help you know what kind of transportation is best for your situation.
Note: These are all ways we've tried before with pretty good success. But we can't guarantee that you'll have an awesome experience too. We've had our share of sour ones! Just use common sense, and never do something that makes you feel you are in danger.
Also, I try to keep this information updated, but I can't guarantee its accuracy 100%. If you find anything that's different, leave a comment and let me know!
Map of the Rong Kluea border area
1. Private taxi
Registered taxi stand in Rong Kluea
Private taxis are easy to find at the Thai border, after you've cross over from Cambodia. However, for safety purposes, only take licensed taxis.
As soon as you exit immigration, touts will ask if you need a taxi and offer their services. But many of the taxis they use are private cars. They aren't registered with the government agency that regulates taxis and provide assistance to tourists. If you are in an accident or have a conflict with your driver, you won't have any protection.
Registered taxis will have clear markings on the outside of the car, a meter, and placards inside identifying the driver and the taxi number.
The driver ID card is in the front of the taxi on the passenger's side.
The taxi ID is on the back seat door, driver's side.
If you want to remember the taxi information, you can take a photo of both these items.
The registered taxi stand in Rong Kluea Market is just past the drug check point. Walk straight, and you'll see the sign. A taxi to Bangkok for up to four passengers costs 1,900 baht.
In Bangkok, you can normally ask your guesthouse or hotel to arrange a taxi for you. The price should be the same.
Depending on traffic, you can get to/from Bangkok in 3-4 hours.
2. Van
In Rong Kluea Market, there are two types of vans: local vans and tourist vans.
Touts will offer you tourist vans for 250-300 baht. They typically go to Khao San Road, but can also drop you off near the airport if needed. The vans wait until they are full before departing, which means you won't know exactly when you'll leave Rong Kluea. If you're on a time crunch, these are not the most reliable way to get to Bangkok.
Local vans also travel between Bangkok and Poipet frequently. The fifteen-passenger vans normally leave at a scheduled time (every one to two hours). The seats are small; if you have a lot of luggage or even one large bag, you may need to buy an extra seat.
In Rong Kluea, local vans leave directly across from the 7-11, going either to Lumpini Park via Bang Na, or to northern Bangkok to Mo Chit Bus Station. Tickets cost 230 baht.Vans usually stop once or twice along the way for petrol refill. But they also stop frequently to let off/pick up passengers. It takes about 4-4.5 hours to get to Bangkok.
In Bangkok, vans that we have taken leave from Victory Monument. You can see the map below - the line shows where to walk from BTS Victory Monument station to get to the vans. They leave every one to two hours, and a seat costs 230 baht.
Walk all the way around Victory Monument to the northwest corner, using the elevated walkway. Go down the stairs on the northwest side of the monument, cross the highway onramp, and walk into the van stand. There are multiple stands selling van tickets. Walk down to the last one in the row, and tell them you're going to Rong Kluea Market (or Cambodia, if they don't understand you).They don't speak English, so go prepared.
We've also taken a casino van (marked "Star Vegas") from Central Mall Bang Na to Poipet for 200 baht. The seats were much larger and more comfortable, and it left from the front of the mall around 8:00am and took about 3.5 hours to get to Poipet.
3. Buses
A couple of casino buses waiting in the Rong Kluea Parking lot
Casino buses - so name because they normally serve people traveling to the Poipet casinos - are the most comfortable way of getting to Bangkok. In Rong Kluea, casino buses leave in the morning and the afternoon. Seats cost 200 baht and are very comfortable. They stop halfway to Bangkok and go to either Mo Chit station in the north or Lumpini Park via Bang Na, taking about four hours. The early buses leave at 7:30am exactly. If you're late, you'll miss them! There are also buses that depart in early afternoon.
Local buses that leave Aranyaprathet from the local bus station take much longer - 5-6 hours - but cost around 180 baht.
In Bangkok, you can get buses to the border either from Mo Chit bus station or Ekkamai bus station. I'm not sure of the cost or departure times, so check the station schedules for more information.
If you're traveling to/from Siem Reap:
In the past few years, a new bus service has started between Siem Reap and Bangkok. Instead of finding new transportation after crossing the border, the same bus takes you the whole way. We haven't taken that personally, but you can find
more information here
.
4. Train
At the end of the road is the Aranyaprathet train station
We've never taken the train, but we've hosted several Couchsurfers who really enjoyed it. Trains leave twice a day - early morning and early afternoon - from both Bangkok and Aranyaprathet. Third class tickets are only 48 baht - definitely the cheapest route! You can find more details
here
and also by checking the Hualamphong Railway Station in Bangkok, where trains depart.
In Aranyaprathet, the train station is about 4 km from the border and about 1 km from the local bus station. You can jump on a
songtaw
truck to get there for 15 baht, or take a tuk tuk for 80 baht to get to/from the border.
Any questions about traveling between Bangkok and Poipet, leave a comment and let me know! Also, don't forget to read my guides to crossing the border from Thailand to Cambodia, and from Cambodia to Thailand!
Click here to view all the Travel Tips for Rookies blog posts.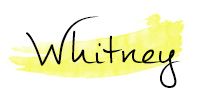 follow along!
//
twitter
//
instagram
//
pinterest
//
bloglovin'
//