As I mentioned
Monday
, we took a day trip to
Battambang
last weekend. Battambang is a city of 250,000 people just under two hours southeast of Poipet. Andrew and I drive through it every time we go to Phnom Penh but normally only stop for a meal. But Saturday, we decided to get out of Poipet and see the sights.
And honestly, it was so refreshing.
It was the first time since our Christmas trip to Krabi that we had traveled purely for pleasure.
Every other trip is for work or medical care. Just because we travel a lot doesn't mean it's just for fun, folks!
We left town a bit late and arrived at our friend's house around noon for lunch. Bithrith has worked with Andrew for the past three years at Samaritan's Purse. We've never met his family and wanted to spend time with his wife and children before we go home to America.
As is typical here, three generations shared a home together, from the nine-month-old daughter to the eighty-year-old grandma. His wife made a delicious meal of home-cooked Cambodian food for us, and the babies played together in the grandmother's lap.
a walking tour map
with the different architectural sights and slowly drove around, taking photos. Cambodia has been through so much change and upheaval, it's amazing these buildings have survived years of war and development.
Another thing I love about Battambang are the trees and open green spaces.
Poipet doesn't have a lot of trees or grass, and I forget how peaceful it is to be in nature. A large river also crosses through town, with a paved walkway that makes a lovely evening stroll.
Battambang is also home to the provincial museum, which houses dozens of statues, lintels, and other sandstone carvings - most over 1,000 years old. The labels are quite old and are in Khmer, French and some English; a lot of pieces don't have any provenance listed and are not in great shape. It's a reminder of how old Khmer culture is - I can't think of anything man-made found in the United States that is 1,000 years old.
The museum costs $1 per person for entry; you can find
more information on Lonely Planet
.
We stopped in the local market to buy some pants for Declan (he keeps growing!), and we ended the day at
Jaan Bai
, a relatively new restaurant on Street 2 near Psaa (Market) Neth. Plates of green papaya salad, Pailin corn fritters with chili-ginger sauce, and pork belly buns with papaya relish were so satisfying after our little sightseeing tour.
It's amazing how easy it is to become numb to the beauty of Cambodia, especially when you just pass through and don't stop to really enjoy the people and the environment. This weekend was a great reminder to slow down and see Cambodia with fresh eyes. And I think the same can be true for you, too, wherever you're living.
Get out this weekend and do something that's been on your wish list for a while. Explore your city like a tourist. I promise, you won't regret it!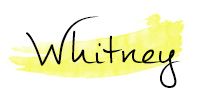 follow along!
//
twitter
//
instagram
//
pinterest
//
bloglovin'
//
monthly newsletter
//
Note: Affiliate link used. Full disclosure
here
.